OUR STORIES
At Somerston Estate, we believe that every bottle of wine is made in the vineyards, so ensuring we sustainably manage our 1,682 estate is vital. As the environment and vintages bring us new changes and challenges, we continue to evolve and learn more about reducing our carbon footprint and continue to grow sustainably and organically; along the way, we will share our stories and experiences. Join us on our journey through our stories...
---

What does it take to craft a Somerston wine? Somerston wines showcase the highest quality single-block wines on the property. You may ask yourself, "What does that mean?" or "How do they ensure that?" The first round of blending recently took place, and while it may be confusing to refer to blending single-varietal wines, blending is more than blending different varietals to make a red wine. Here, we explore what it takes and what our team of artists, also known as winemakers, do to create these beautiful pieces of art that will soon be painted across a canvas or your empty glass that our bottles of wine will eventually fill.
Due to the nature of the incredibly unique composition of our property, our winemaking team is tasked with navigating upwards of 1,000 of variations from 200+ blocks, rootstocks, varietals, soils, elevations, to microclimates while crafting our wines. And that doesn't even cover our extensive barrel program after the fermentation process. Since we believe wine is made in the vineyard, our winemakers evaluate every lot with the intention of qualifying only the highest level of quality wines to bear the Somerston Estate label for your optimal enjoyment.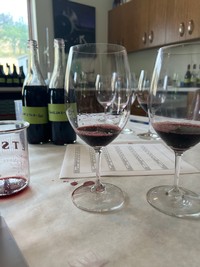 To start this day of blending, Director of Viticulture & Winemaking Craig Becker enters the room and exchanges warm greetings with fellow teammates before heading into the marathon of sipping, sampling, evaluating, and, eventually, blending. The group finally takes their seats around the table situated in the middle of the lab that usually serves as a catchall for various production supplies on a typical day, but for today—it serves as a blank canvas (literally covered end to end with white paper) for these artists to start using to craft the high-end wines of Somerston Estate and Priest Ranch.
Once everyone settles in, they look at the countertop spanning the perimeter of the room, filled wall to edge with bottles of barrel samples that will need to be tasted individually and blended together by the end of the day. Each seat starts with one wine glass, a spittoon, and a stack of papers with what, to the naked eye, looks like hieroglyphics strewn across them but are clear and understood by the assembly seated at the table. Eventually, each person's collection of glasses grows from one to four to accommodate a day's-worth of samples and various blends until decisions are made. And like that, we're off.
Priest Ranch Winemaker Cody Hurd begins pouring for the group, which kicks off the sniffing, swirling, more sniffing, and finally, a sip. Ears begin to buzz with the sounds of mini aerations happening as the masterminds analyze the samples. This is followed by spits, more sips, and then someone breaks the silence. After the first sips, the conversations that weave between observations of the samples and lighthearted, playful jokes break the ice ahead of the miles of wines the group will be tasting through. Slowly but surely, a small dent in the lineup is made.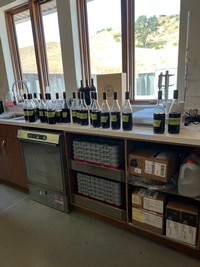 While exchanging personal stories is easy to understand, the language of winemaking is foreign to those outside of the wine world. When they talk about vineyards, varietals, differing percentages or levels, if you're not in on what they're talking about or you briefly zone out, you will find yourself completely lost. The things discussed are almost in code. It's part mutual respect, part long-term relationship. A baseline knowledge shared by the team sitting at the table allows them to use as few words as possible and still understand exactly what each other means. There are few to no times within the blending session that someone questions one of the others about what they mean, what they're referring to, or anything of the sort. It's truly like being in a foreign country and watching and listening to locals speak.
Finally, as the group nears the completion of this blending session, there can be as few as three and as many as six per vintage(s). After 500 sips, teeth and lips are stained from the juvenile wines the group has powered through. Phones are opened, dates for the next session are exchanged, then finalized, and then chairs are pushed back, and the masters of their craft disperse and go back to their daily tasks. There are moments like this that bring such a lightness to a process that is so heavily weighted for a luxury portfolio of wines like Somerston and Priest Ranch that almost give you whiplash but at the same time is a representation of beauty and skill that these craftsmen possess.
The table is now filled with stained glasses, white paper sprinkled with drops of wine samples, notes scribbled to keep track of the wines tried; the stack of papers breaking down each sample has since been placed in notebooks or backpacks or added to files on desks for a later time. A peacefulness falls across the table as the subtle clinking of glasses acts as white noise after all departs after a clean-up of the remnants of a hard day's work.
This phase of winemaking is incredibly important and sacred to winemakers of all kinds. Aside from premium vineyards and a meticulous vineyard management team, it sets a portfolio of luxury Napa Valley wine apart from our colleagues. So, the next time you find yourself enjoying a Somerston wine, raise your glass to the talented group of people from the vineyard to the lab and cellar, who crafted the wine as a pure labor of love for all to savor.
From all of your friends at Somerston Estate, cheers!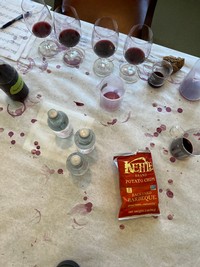 As we approach a new harvest season in Napa Valley, our team is hard at work preparing for the year's first fruit, not just in the cellar or vineyards but also in our tasting room. This summer, we're delighted to announce our newest experience at the Estate, our
Winemaker Lunch Series
. One Friday a month from
July
until
October
, we invite you to take a seat at our table while Director of Viticulture and Winemaking Craig Becker and Winemaker Cody Hurd host you and guide you through what's happening at our Estate while Executive Chef Dan Solomon prepares a seasonally-appropriate lunch complimenting the wines selected by Guest Experience Manager Annamarie Ciotta. We hope to host you at this magnificent new experience, so although we've hand-selected a few dates, please let us know if you'd like us to create a custom bespoke experience for you on a date of your choice. Here is a look at what you can expect when you join us in the coming months.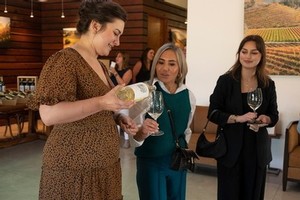 You'll drive up the picturesque Highway 128 just off Silverado Trail for approximately 9 miles, passing Lake Hennesey, Kuleto, and Brown Estate. Upon arrival at our grand red gate, you'll make the scenic drive down to the valley floor of our Estate with majestic views of the vineyards before arriving at the olive and Italian Cypress trees that lead you to the winery. Our team will greet you here with a glass of our delicious 2019 Sauvignon Blanc. After your first sip and taking in the sweeping vineyard views, we'll present you with a selection of Chef Dan's delectable bites to enhance your favorite flavors of our Sauvignon Blanc. You'll have plenty of time to mingle with our team and other attendees, capture all of the photos you want, and soak in your surroundings. After enjoying the light food offerings and wine, you'll load into one of our all-terrain vehicles and embark on a guided tour of our 1,682-acre Estate.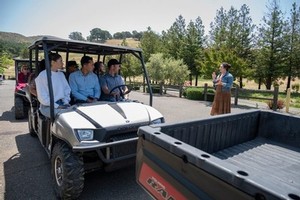 While on tour, you'll have access to the people that influence our property the most, aside from Mother Nature, of course. From Jake, our Vineyard Manager, to the team taking the fruit and making it into your favorite Somerston wines, you'll get an immersive take while on the tour of why things happen the way they do and what influence these decisions have. We will drive you to prime locations throughout each vineyard block, explaining why they are selected and are responsible for producing the highest quality fruit based on our world-class wine portfolio.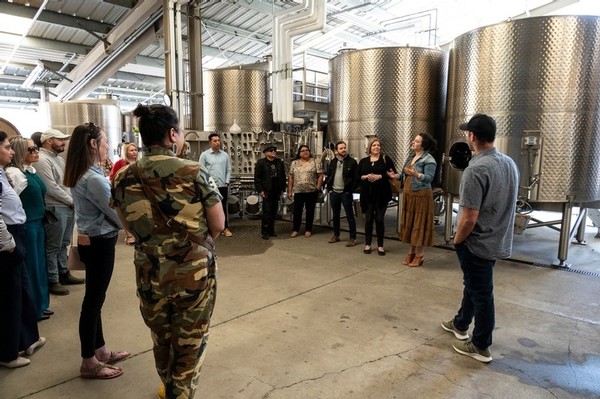 Somerston Estate is truly a working farm, so each month, our winemaking team will immerse you in the current happenings in the vineyards - where great wine starts - before visiting the cellar. July's Winemaker Lunch will focus on the progression of the clusters between fruit set and veraison, offering a timeline of what the plants will experience leading up to harvest. August is a sneak peek into the coming season and invites us into the final stages of fruit progression and equipment sterilization in preparation for the first harvest haul. While September is the perfect time of the year to spend time amongst the vines, seeing and tasting fruit at varying stages of ripeness, and hearing from the decision-makers when the time comes to make that final call—harvest. And finally, in October, we move from vine to tank and are entirely in the thick of making our 2023 vintage.
After your driving tour of the vineyard, our team will guide you through the cellar and everything our cellar crew is working on. Everything that happens during these four months is essential for our team to do what they do best—make Somerston wines, from preparing barrels to cleaning tanks. The cellar is generally peaceful in July, with more action gearing up in August and continuing through the end of the year. Maybe some blending or barrel-racking will be planned for that day, and Cody will let you in on the process along with a barrel sample. Experiencing a winery during harvest preparation and after fruit arrives is a beautiful and unique memory that you will carry with you and get to relive every time you open your favorite bottle of Somerston wine.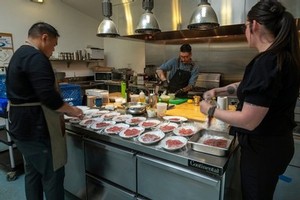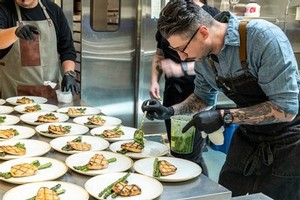 While you are out exploring the property with our team, Chef Dan will prepare a gorgeous and expertly paired seasonal lunch with a fantastic lineup of our stunning single-block wines. After the savory and refreshing canapes paired with our Sauvignon Blanc, Chef will present a beautiful salad course with an exclusive library release of our Merlot, followed by a potentially unexpected pairing to compliment our current release vintage of Cabernet Sauvignon and, of course, no meal is complete without a sweet finish paired with perfectly aged Port. Each Winemaker Lunch will have a special and unique menu for the month and seasonal ingredients at their peak. Aside from what is happening in the vineyards, your meal will be equally as memorable as the date you choose to attend.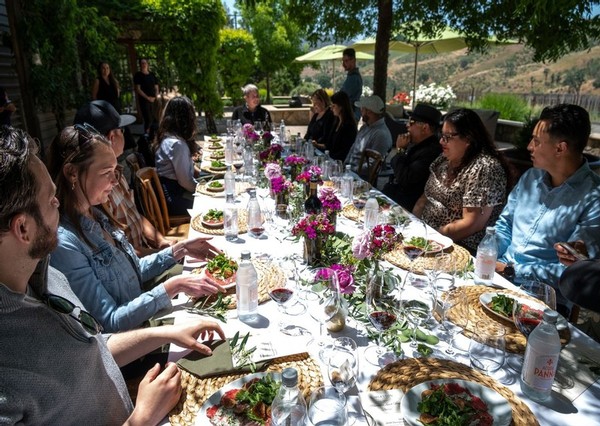 As part of crafting an experience like this, we invited some of our closest contacts within the industry to preview the event. All of the images and videos provided are from the afternoon we hosted our partners and depict precisely what you can expect while attending one of our Winemaker Lunches. We truly enjoyed hosting our friends and cannot wait to have you seated at our table.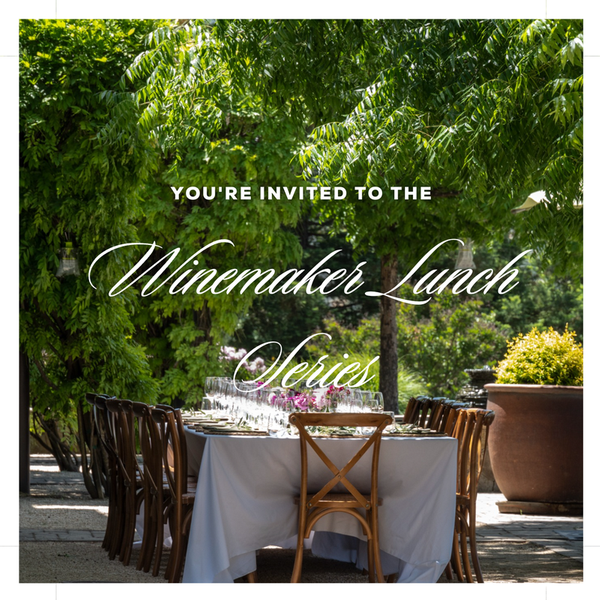 Please, be our guest, take in this unique Somerston experience, and create memories that will last a lifetime. We are grateful to offer members exclusive pricing and personalized concierge services to make the most of your time in Napa Valley. We invite anyone looking for assistance to contact our team, or if you're ready to book today, reserve your seats here. From all of us at Somerston Estate, we look forward to welcoming you and sharing all of the fantastic things our 1,682-acre Estate has to offer.
Friday, July 21st - The Vineyard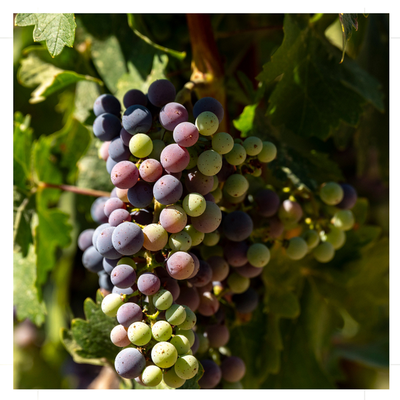 Friday, August 18th - The Vineyard and Cellar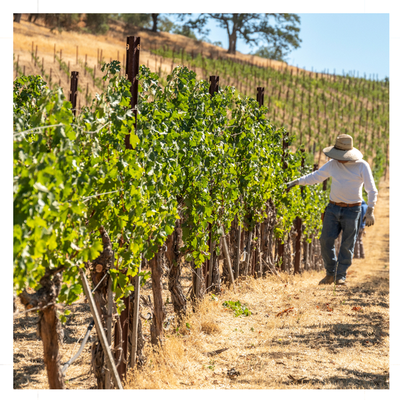 Friday, September 22nd - The Vineyard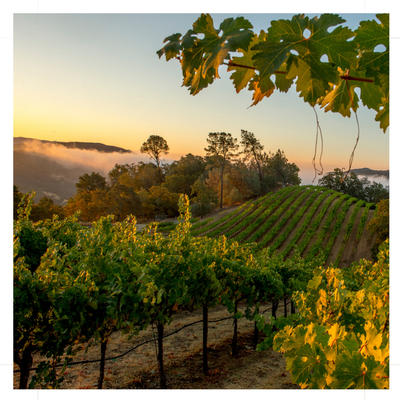 Friday, October 20th - The Cellar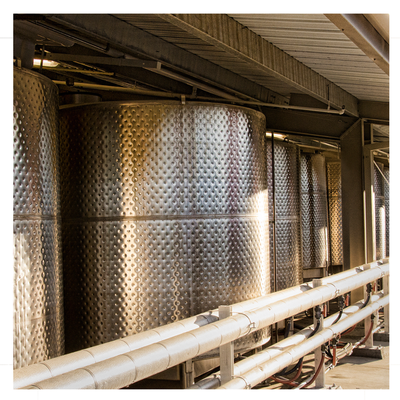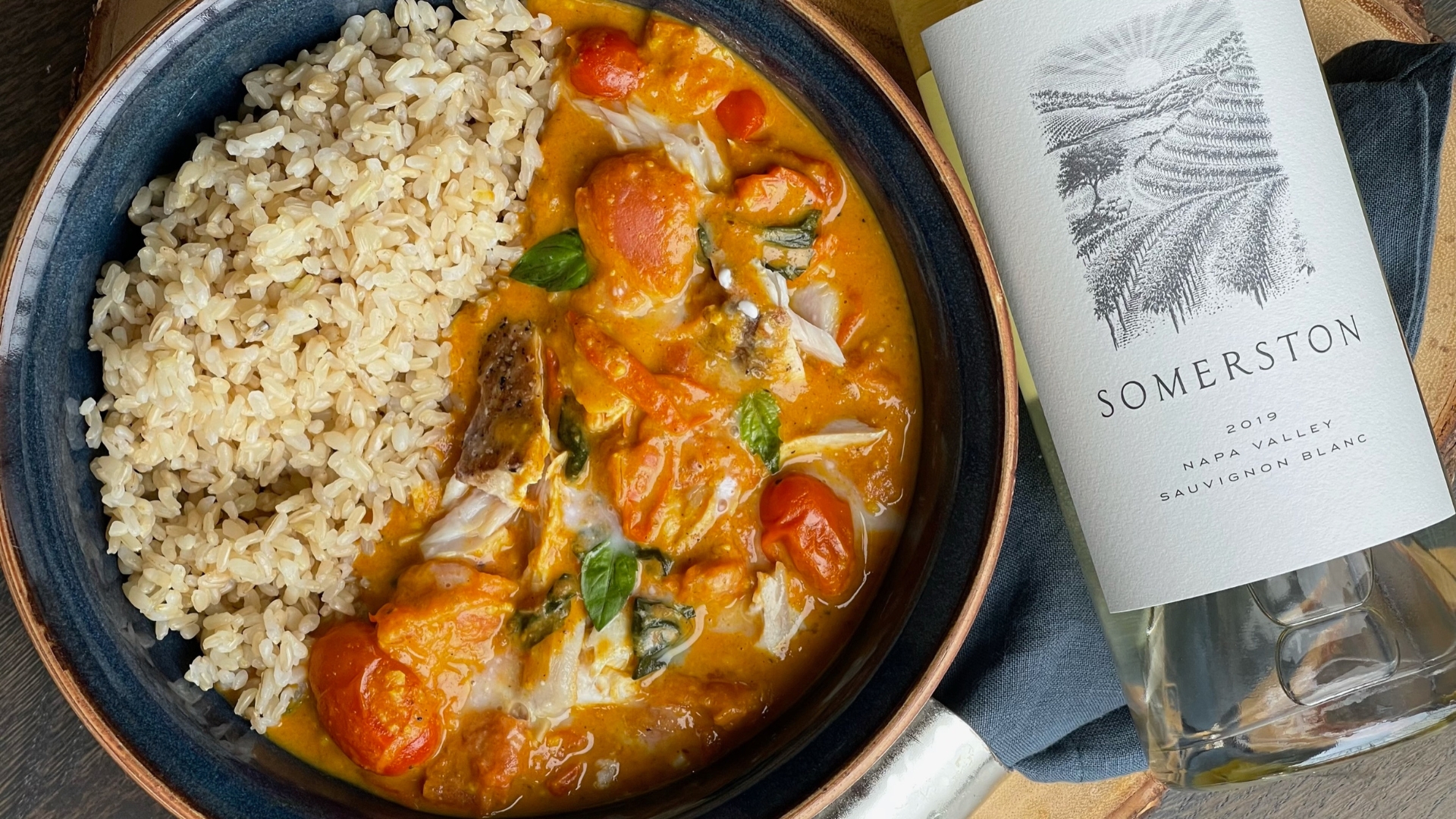 At Somerston Estate, we believe that pairing the right food and wine can elevate any meal. When it comes to maximizing flavor and creating a memorable experience, there's no better combination than food and wine. To help inspire your inner chef, our Estate Manager, Annamarie, has shared a few of her favorite family recipes for you to recreate at home. She has chosen three recipes that highlight our Somerston Sauvignon Blanc and Somerston Stornoway, but be bold and try serving them with any of your favorite wines.
A weekly staple in her home, Sauvignon Blanc and Oven Fried Mustard Chicken is an excellent example of a mouthwatering food and wine pairing. The combination of Sauvignon Blanc and the chicken accentuates the freshness and acidity of the white wine. Meanwhile, the vibrant, acidic quality of Sauvignon Blanc helps cut through the natural fats present in the chicken. It also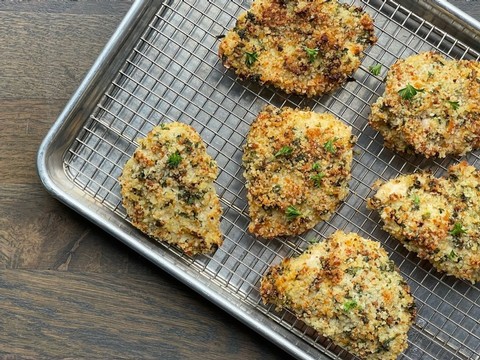 brings out the flavors of the herbs used in the oven-frying process, and its fruity character can provide a nice contrast to the crisp texture of the fried chicken. This wine's bright acidity will also help refresh the palate after each bite, making it a perfect complement to this dish.
Another great recipe to try is Poached Cod in Tomato Curry. Pair this with our Sauvignon Blanc, which provides a crisp, light flavor that perfectly complements the rich tomato sauce while its acidity helps cut through the fish's natural oils. In addition, the fruity notes provided by the wine help to enhance the sweetness of the tomato sauce, making it even more enjoyable. The wine's light body can match the delicate texture of the cod, making for a harmonious pairing with the dish.
Another delicious pairing is Stornoway and Weeknight Porchetta. Our Stornoway is a medium-bodied and robust red wine, and its subtle tannins and dark fruity flavors pair perfectly with the fatty and savory porchetta. The medium-bodied nature of this wine is the perfect foil for the delicate flavors in the dish, creating an exquisite balance of taste that is sure to leave an impression. This 2013 Stornoway has soft tannins, a hint of sweetness, and bright, fruity aromas. There is an added complexity when the flavors of the savory porchetta and the sweet red wine interact on the palate. Furthermore, the wine's tannins help cut through the porchetta's fat, making it an excellent pair. Ultimately, the savory porchetta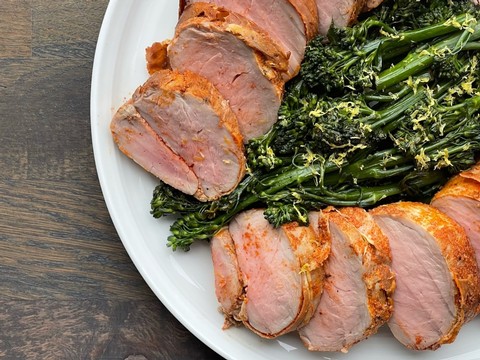 and the mild but flavorful Stornoway make it one of the ideal pairings.
When it comes to food and wine, the possibilities are endless. With the right pairings, you can bring out the best flavors in any dish while allowing each element to shine. By choosing wines that complement the flavors of the food you're serving, you can create a truly unforgettable meal that all of your guests will love. So go ahead and let your taste buds explore –the result may surprise you!