June 14, 2023 | Somerston Estate
Take a seat at our table—Winemaker Lunch Series
As we approach a new harvest season in Napa Valley, our team is hard at work preparing for the year's first fruit, not just in the cellar or vineyards but also in our tasting room. This summer, we're delighted to announce our newest experience at the Estate, our
Winemaker Lunch Series
. One Friday a month from
July
until
October
, we invite you to take a seat at our table while Director of Viticulture and Winemaking Craig Becker and Winemaker Cody Hurd host you and guide you through what's happening at our Estate while Executive Chef Dan Solomon prepares a seasonally-appropriate lunch complimenting the wines selected by Guest Experience Manager Annamarie Ciotta. We hope to host you at this magnificent new experience, so although we've hand-selected a few dates, please let us know if you'd like us to create a custom bespoke experience for you on a date of your choice. Here is a look at what you can expect when you join us in the coming months.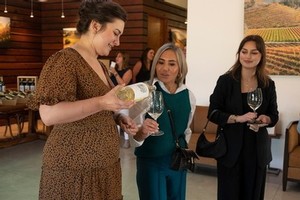 You'll drive up the picturesque Highway 128 just off Silverado Trail for approximately 9 miles, passing Lake Hennesey, Kuleto, and Brown Estate. Upon arrival at our grand red gate, you'll make the scenic drive down to the valley floor of our Estate with majestic views of the vineyards before arriving at the olive and Italian Cypress trees that lead you to the winery. Our team will greet you here with a glass of our delicious 2019 Sauvignon Blanc. After your first sip and taking in the sweeping vineyard views, we'll present you with a selection of Chef Dan's delectable bites to enhance your favorite flavors of our Sauvignon Blanc. You'll have plenty of time to mingle with our team and other attendees, capture all of the photos you want, and soak in your surroundings. After enjoying the light food offerings and wine, you'll load into one of our all-terrain vehicles and embark on a guided tour of our 1,682-acre Estate.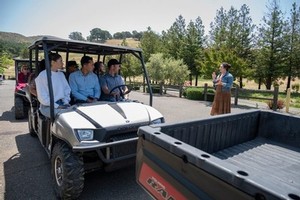 While on tour, you'll have access to the people that influence our property the most, aside from Mother Nature, of course. From Jake, our Vineyard Manager, to the team taking the fruit and making it into your favorite Somerston wines, you'll get an immersive take while on the tour of why things happen the way they do and what influence these decisions have. We will drive you to prime locations throughout each vineyard block, explaining why they are selected and are responsible for producing the highest quality fruit based on our world-class wine portfolio.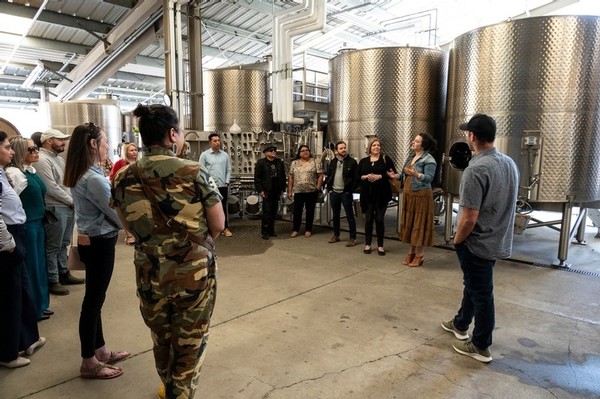 Somerston Estate is truly a working farm, so each month, our winemaking team will immerse you in the current happenings in the vineyards - where great wine starts - before visiting the cellar. July's Winemaker Lunch will focus on the progression of the clusters between fruit set and veraison, offering a timeline of what the plants will experience leading up to harvest. August is a sneak peek into the coming season and invites us into the final stages of fruit progression and equipment sterilization in preparation for the first harvest haul. While September is the perfect time of the year to spend time amongst the vines, seeing and tasting fruit at varying stages of ripeness, and hearing from the decision-makers when the time comes to make that final call—harvest. And finally, in October, we move from vine to tank and are entirely in the thick of making our 2023 vintage.
After your driving tour of the vineyard, our team will guide you through the cellar and everything our cellar crew is working on. Everything that happens during these four months is essential for our team to do what they do best—make Somerston wines, from preparing barrels to cleaning tanks. The cellar is generally peaceful in July, with more action gearing up in August and continuing through the end of the year. Maybe some blending or barrel-racking will be planned for that day, and Cody will let you in on the process along with a barrel sample. Experiencing a winery during harvest preparation and after fruit arrives is a beautiful and unique memory that you will carry with you and get to relive every time you open your favorite bottle of Somerston wine.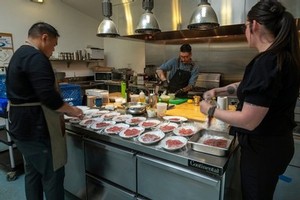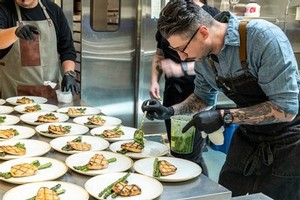 While you are out exploring the property with our team, Chef Dan will prepare a gorgeous and expertly paired seasonal lunch with a fantastic lineup of our stunning single-block wines. After the savory and refreshing canapes paired with our Sauvignon Blanc, Chef will present a beautiful salad course with an exclusive library release of our Merlot, followed by a potentially unexpected pairing to compliment our current release vintage of Cabernet Sauvignon and, of course, no meal is complete without a sweet finish paired with perfectly aged Port. Each Winemaker Lunch will have a special and unique menu for the month and seasonal ingredients at their peak. Aside from what is happening in the vineyards, your meal will be equally as memorable as the date you choose to attend.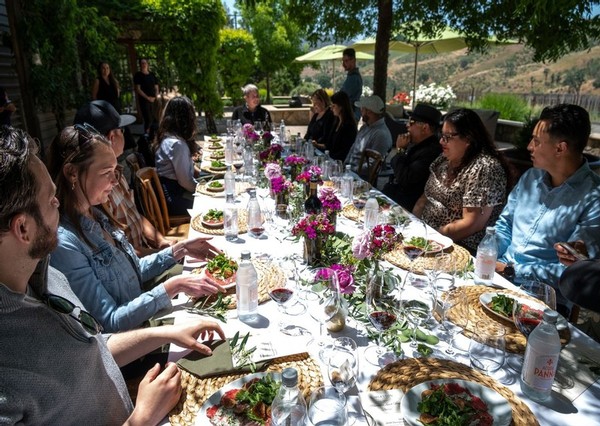 As part of crafting an experience like this, we invited some of our closest contacts within the industry to preview the event. All of the images and videos provided are from the afternoon we hosted our partners and depict precisely what you can expect while attending one of our Winemaker Lunches. We truly enjoyed hosting our friends and cannot wait to have you seated at our table.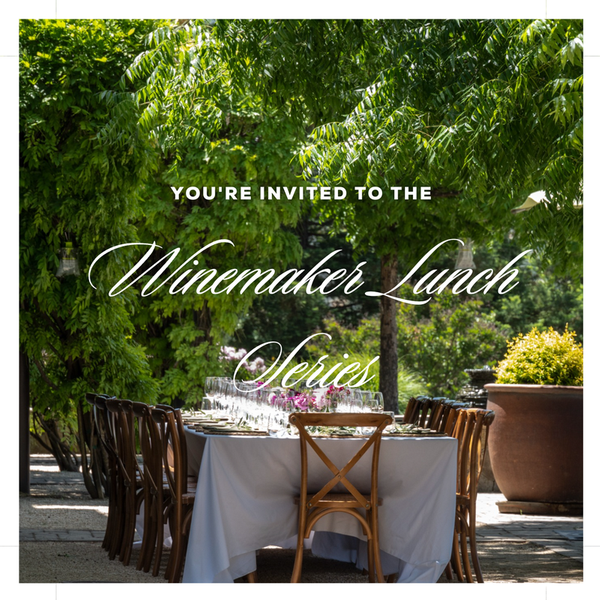 Please, be our guest, take in this unique Somerston experience, and create memories that will last a lifetime. We are grateful to offer members exclusive pricing and personalized concierge services to make the most of your time in Napa Valley. We invite anyone looking for assistance to contact our team, or if you're ready to book today, reserve your seats here. From all of us at Somerston Estate, we look forward to welcoming you and sharing all of the fantastic things our 1,682-acre Estate has to offer.
Friday, July 21st - The Vineyard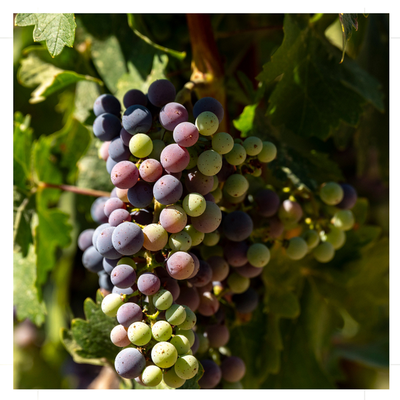 Friday, August 18th - The Vineyard and Cellar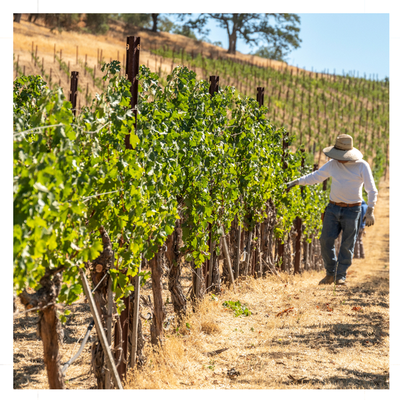 Friday, September 22nd - The Vineyard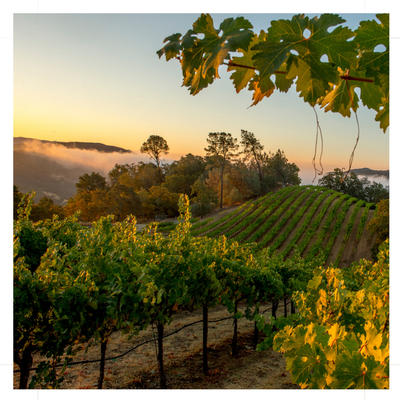 Friday, October 20th - The Cellar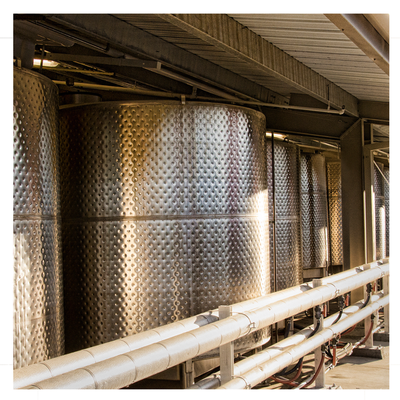 Comments
Commenting has been turned off.