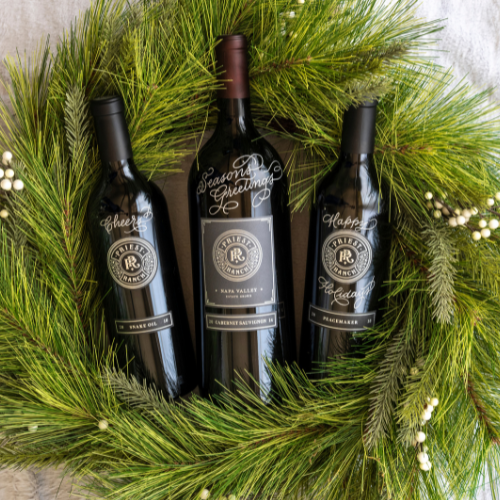 Holiday Etched Snake Oil
"Cheers!"
Are you looking to gift something with a personal touch? Take this opportunity to make your gift even more unique with a hand-etched message by local calligrapher Nina Sandelin. Limited quantities are available, so order early.
This bottle of Napa Valley Cabernet Sauvignon, 2018 Snake Oil, has "Cheers" hand-etched with silver ink for the ultimate finish.
2018 Snake Oil with "Cheers!" hand-etched
Gift Box with a Bow
Handwritten Note