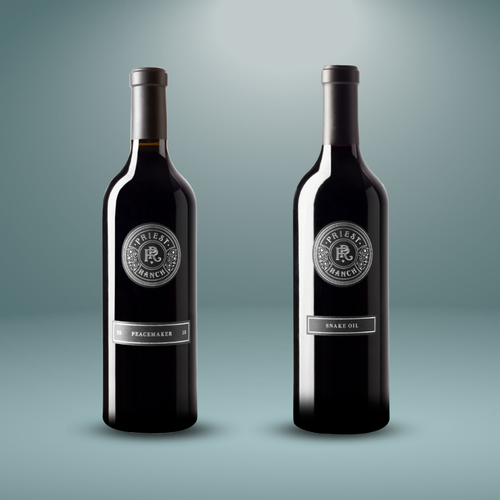 Wine Collecting Dad
2 bottle gift set
Is your dad a fan of big red wines and enjoy's collecting age-worthy wines? Then this is the set for him! This two-bottle set includes a bottle of our 2018 Snake Oil and 2018 Peacemaker, alongside a handwritten note.
2018 SNAKE OIL
This wine has a beautiful deep and rich ruby color. There are pleasant complex aromas of earth and spice on the nose with notes of warm chocolate mocha. Hints of blueberry, black cherries, and berry cobbler immediately scream from the glass. This wine has muscular tannins that grip at the beginning and linger to a beautiful silky long finish. Although graceful now, you can cellar for 10 to 15 years.
2018 PEACEMAKER
A lovely waft of barrel toast greets the nose with cedar, nutmeg, cinnamon bark, and toasted vanilla, followed by spiced plum and red currant aromas. Bright red fruits lead on both the nose and palate with a luscious, vibrant entry built on flavors of cranberry sauce, pomegranate, Bing cherry, and plum. There is a spice note throughout suggesting cardamom and allspice with hints of dried herbs. It's a richly layered wine with smooth tannins, nice acidity that balances out the grip, and a lovely balance of fruit and earth.